MASTERING EN-ROADS

ECA CAMP 2023 The 8-week Live Cohort, starts October 19. Apply now!
Learn how to lead interactive events which focus on solutions and building plans for effective climate action. Through short video explanations, engaging activities, and a vibrant international community, this program will train you to become an En-ROADS Climate Ambassador—a leader who can spark meaningful conversations about cross-sector climate solutions, using the En-ROADS simulator.

Language
English
(Spanish & German subtitles available)
Experience required

None. Just passion to address climate change.
Are you ready to join the En-ROADS Climate Ambassador community?
We will help you expand your skills as a climate leader.
You will learn how to...

Identify and explain the key dynamics driving the climate and energy system.
Facilitate impactful, hopeful En-ROADS experiences grounded in the best available science.
Engage hearts and minds toward climate action.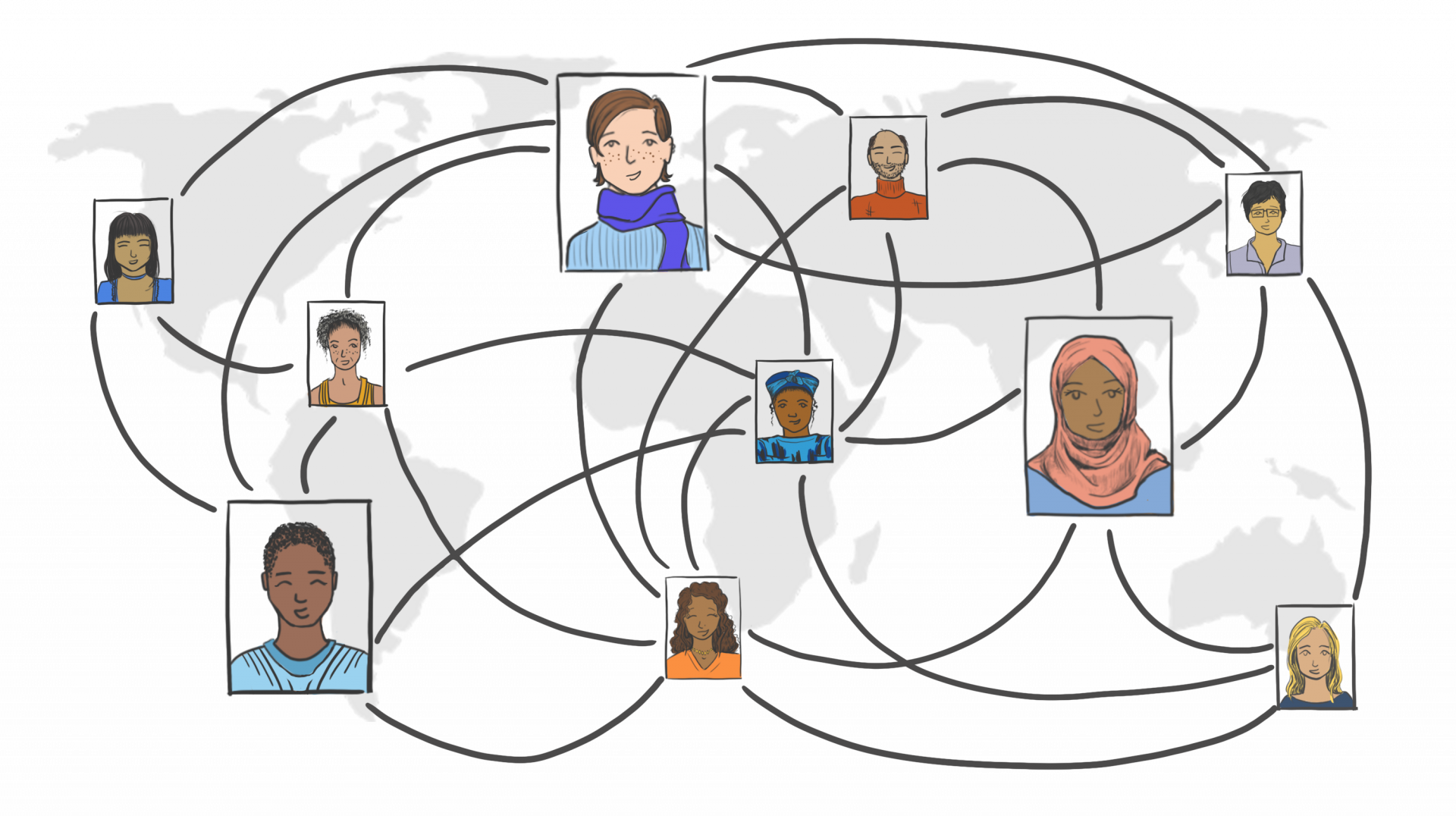 How does it work?
Watch the videos and complete the activities at your own pace.

Get access to our Discord community, to connect with like-minded people from across the world.
Engage your colleagues, friends, or students in what's needed for action on climate change with what you learn.
Become an En-ROADS Climate Ambassador
Although anyone is welcome to participate in this training to learn more about the simulator or run an event, our
En-ROADS Climate Ambassadors
(ECAs) represent a distinct cohort of volunteers who are committed to mastering our tools and spreading data-driven climate insights across the globe.

Becoming an En-ROADS Climate Ambassador takes significant preparation, and we only encourage applications from individuals who have worked through the training program and started leading En-ROADS events. Applications are free to all and we welcome individuals from all backgrounds and disciplines globally.
"I enjoy getting people to think differently about the possibility of limiting global warming after the event – providing them with hope that the 'doomsday scenario' is not inevitable."


– Tony Green, ECA (Livermore CA, USA)
"I love the element of curiosity and the possibility to go deeper when necessary, the flexibility it provides to the facilitator to be creative and adapt according to the audience."


– Pinar Oncel, ECA (Istanbul, Turkey)
"En-ROADS is a tool that empowered me to learn and do something about climate change. I was also able to empower others in this journey to join the team and start doing something about this huge problem we are dealing with."
– Pablo Lucangeli, ECA (Buenos Aires, Argentina)
Frequently asked questions
En-ROADS is a fast, powerful climate simulation tool for understanding how we can achieve our climate goals through changes in energy, land use, consumption, agriculture, and other policies. It gives everyone the chance to design their own scenarios to limit future global warming. The simulator was built by Climate Interactive, MIT Sloan School of Management, and Ventana Systems. En-ROADS runs online, is carefully grounded in the best available science, and is calibrated against a wide range of existing integrated assessment climate and energy models.
Explore En-ROADS here:
https://en-roads.climateinteractive.org/
Is there a fee for the course?

No, the training course, the En-ROADS simulator, and all the Climate Interactive tools and resources are free to all, thanks to the generous support of our funders. If you would like to contribute, we welcome you to donate here:
https://secure.donationpay.org/climateinteractive/
.
Can my friend/sister/cousin/students join the course?

Yes! Anyone is welcome to join, just share the link learn.climateinteractive.org with them.

When does the course start? Is there a deadline to finish it?

The Mastering En-ROADS course is designed to be self-directed and can be completed at your own time. There is no start date, and once you access the training, the content will remain available for you with no deadline. Periodically, we offer live cohorts—the En-ROADS Climate Ambassador Camp. Over the course of 8 weeks, trainees take the Mastering En-ROADS course, featuring live sessions, interactive group activities, and collaborative peer learning.
When is the next En-ROADS Climate Ambassador Camp taking place?

ECA Camp 2023
will be held from
October 19 to December 5
.
Apply now
, and share this opportunity with anyone who might be interested.
When are the ECA Camp 2023 live sessions taking place? Is it mandatory to join them?
The live sessions will occur weekly at 10 AM ET, alternating between Tuesdays and Thursdays each week. Participation in these sessions is optional, and recordings will be available for those unable to attend.
How much time should I plan to spend on the course each week?

It's up to you! A good estimate would be 3-4 hours per week.

Mastering En-ROADS Course Updated
If you have already started the training or have finished it and come back for a refresher, please

visit this section

to note the changes since the June 1, 2023 release of En-ROADS.